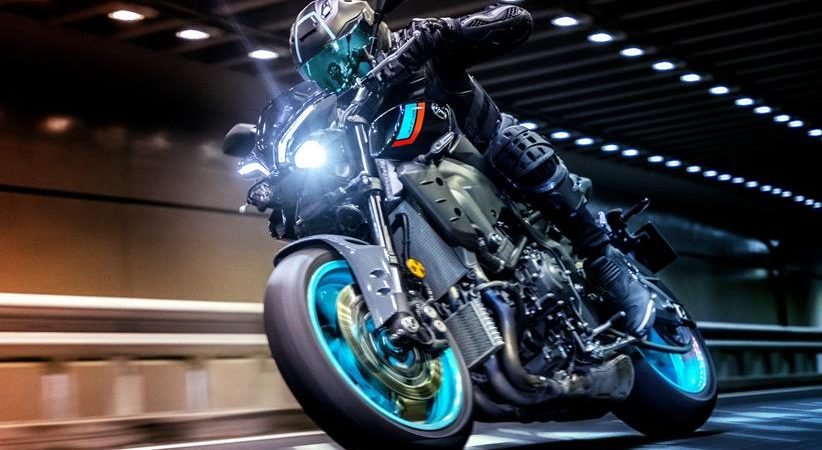 At the Carole Nash MCN London Motorcycle Show, the new 2022 model line-up is unveiled for the first time in the United Kingdom.
Yamaha has selected the Carole Nash MCN London exhibition to reveal their stunning 2022 new model line-up, following a 2021 absence from UK bike events. The Yamaha booth will be a show highlight, with no less than FIVE all-new motorcycles and NINE upgraded versions on display. With aggressive stripped-down appearance, a slew of new electronic rider aids, and a more ergonomic riding position, the 2022 MT-10 and MT-10SP have been drastically enhanced.
The powertrain has been fine-tuned for a more 'road-focused' delivery, and the SP model is the first to include Ohlins' new Gen-2 electronically controlled'semi-active' suspension. A system that can automatically modify settings based on traffic conditions.
The XSR, which gets its 890cc engine, chassis, and electronics from the magnificent MT-09, as well as style inspired by famous 1980s period Yamaha Grand Prix motorcycles, makes its UK debut in London. Sharper aesthetics, as well as improved ergonomics and passenger comfort, have been added to the TMax Tech Max sports scooter.
A number of other manufacturers, notably Ducati, have chosen the London show to reveal new models, including the stunning DesertX, a Ducati with true off-road ability inspired by the African Rally.
Suzuki's Grand Prix history collection
Suzuki will be showing a jaw-dropping collection of six world championship winning bikes spanning four decades of Grand Prix, in addition to a full line up of their 2022 road going vehicles. It's a beautiful show and a chronicle of Grand Prix advancement, from Barry Sheene's XR14s in 1976/77 to Joan Mir's cutting-edge, techno missile 2020 GSX-RR MotoGP machine.
Suzuki Grand Prix bikes that won the World Championship are on display:
Barry Sheene RG500, 1976 (XR14)
RG500 by Barry Sheene, 1977 (XR14A)
1981 RG500 Marco Lucchinelli (XR35)
Franco Uncini RG500, 1982 (XR40)
1993 RGV500 Kevin Schwantz (XR79)
RGV500 Kenny Roberts Jr., 2000 (XRBO)
Joan Mir GSX-RR 2020 (XBHO)
Plus, on Fire-up Friday, hear the 1976 Sheene motorcycle reviving up.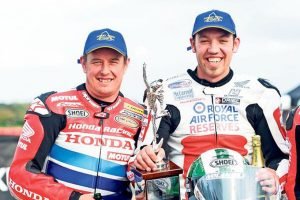 McPint and Hicky will be joined by a star-studded field of riders, including Danny Webb, a Grand Prix, TT, Endurance, British and World Supersport rider, and Charlie Nesbitt, the current British GP2 champion. Tom Neave, the 2021 National Superstock champion, and his brother Tim will go bar to bar with Danny and Charlie, letting their experience shine as they slide their way around the new TT-themed course. Finally, as the bunch contends for the MCN King of the Roads title, 2020 Superstock champion Chrissy Rouse and TT regular Dominic Herbertson will utilise all of their experience to fight their way to the front. When Chrissy and Dominic aren't on the road, they'll be filming episodes of their fantastically funny and very popular 'Chasin' the Dream' show.
More Articles from this week