Select your Motorcycle Model and Make to get the parts that fit. If you still can't find what you are looking for start a live chat.
MOTORCYCLE PARTS AND ACCESSORIES
Shop Motorcycle Riding Gear In
Aliwheels is one of the largest e-commerce networks in the United States, which has more than 1 million active customers. Keeping up with the rising demand for automotive accessories and parts is what makes us the first choice of all motorcycle enthusiasts. A massive collection of Motorcycle parts, apparel, miniatures , and accessories are just a click away from being at your doorstep!
Honda CBR600F4 Headlight 1999-2000

Bulbs are not included
Color: Black
position: Front
Material: ABS Plastic
Fitment: For Honda CBR 600 F4 1999 2000
Package included: 1 X Headlight(without the Bulb interior)

$

250.80 Add to cart
Best Certified Motorcycle
If you are looking for motorcycle Spare Parts to make your riding experience smooth, safe, and super exciting, you are on the right page! Aliwheels stand top in the market for their quality and reliability of motorcycle parts online in the United States. We offer products that restore the original performance and maximize the performance of vehicles of all brands to make your riding experience exciting and safe!
Thank you, I received the goggles , I love it - I have my eye on a few things and will continue to shop with you.
Meyer Joe
Ali wheels is so responsive to your online orders , I ordered hand tools for my bikes and a jacket for myself.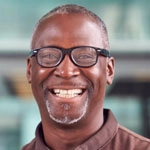 Fisher
I have now made several purchases with Ali Wheels this year. Each and every time, I have been extremely satisfied and thrilled.
Allen Stone
Ordered the condition of the items was as described and I have no concerns about their authenticity
Morrison Lee
Hi, thank you for the wonderful Race Boots. I love it! I look forward to other purchases with you.
Adams
Just received my Racing Armor Jacket from Ali wheels. Loved its quality and pure leather. Lets ride the bike like a king lol.
Wright
My shopping experience for my bike parts has been positive so far. Would Highly recommend Ali wheels
Alexander Brown
Michael not only helped me in placing order but also followed up till I received goods and got them installed, thank you.
Abdullah Maliki
Got my Kawasaki Tail bag from Aliwheels, the quality is perfect, loyal customer for unforeseeable future.
Saverio Taliano
News, articles, blogs and price alerts.
Ride With Confidence: High-Quality Motorcycle Gear & Parts From Aliwheels
If you're looking for motorcycle suits and apparel, bike parts, bike accessories or clutch plates, look no further because Aliwheels has got it all! And more! Being motorcycle enthusiasts ourselves, we are aware that motorcycle industry is a constantly growing market, with more and more individuals choosing to ride as a means of transportation or recreation.
In this competitive market, a brand must differentiate itself to attract and retain customers. Aliwheels is a brand that offers high-quality motorcycle gadgets and parts, gears, motorcycle apparel, motorcycle parts, and motorcycle  accessories, including clutch plates.
Shop Performance Motorcycle Parts and Accessories
One of the key strengths of Aliwheels is the quality of its motorcycle parts and gears. By sourcing top-of-the-line materials and working with experienced manufacturers, Aliwheels can offer durable, reliable products and perform at a high level. This is especially important for motorcycle riders, as they rely on their equipment to keep them safe and help them enjoy the ride. Read More
Get the latest updates on what's happening in the motorcycle world.
Do it yourself (DIY) articles by the motorcycle experts so you don't have to break the bank.
Step into the universe of bikes, where the murmur of motors and the allure of the open road beckon. At Aliwheels, a hub for bike