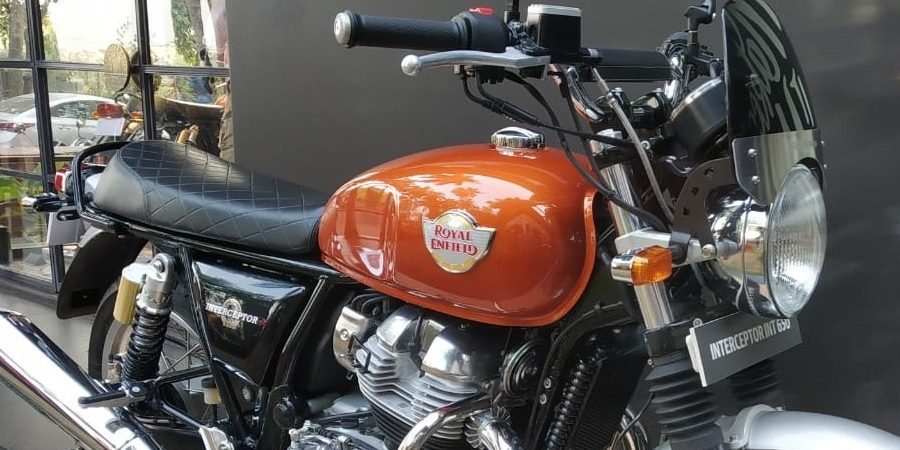 Altered Royal Enfield 650 Interceptor establishes speed standard
Who said Royal Enfields weren't quick? Not Mid-Life Cycles, the seller behind this extraordinary Interceptor 650 which as of late posted a record 132mph at what might be compared to Bonneville Speed Week.
Called the Saber, the machine depends on a 2019 Interceptor 650 however puts out around 70bhp (up from 47bhp) and has been worked to show the bicycle's latent capacity and as a proving ground for parts and assistants to be offered to the general population.
Made to adjust to the 'M-F 650' class, an unfaired, creation based equation, the goal was to contend at 2020's Speed Week at Lake Gairdner in South Australia, a salt lake like Bonneville in Utah, USA.
The pandemic scuppered those plans – as of not long ago, as rider Charlie Hallam posted a class record of 121.78mph first break before step by step setting another norm of 132.05mph. Not awful for an air-cooled, OHC equal twin uprooting simply 648cc.
The motor has, obviously, been intensely improved, by experts HRA Geelong. Despite the fact that limit is unaltered, according to the standards, the wrench has been adjusted, poles shot-peened and new cylinders added to help raise pressure to an exciting 11:1 requiring 98 RON fuel.
Head and ports have been adjusted to stream however much fuel as could reasonably be expected and there are exceptional custom valves while the single camshaft is currently HRA's 'Opposition Profile 1286 Racing Camshaft'. Open race pipes leave each side, the transmission's pinion wheels were recut to diminish rubbing and unique sprockets were made.
Albeit the edge is stock, the swingarm has been extended to the most extreme reasonable, suspension supplanted by Öhlins front and back, wheels are lighter, more extensive compounds, and ultra low clasp on bars and an all the more efficiently effective front curved guard were fitted. Presently the arrangement is for Mid-Life to offer execution and large bore units for the street.
"The 650 truly fits execution mods," said Mid-Life Cycles CEO Michael Catchpole. "So we set off to fabricate a Salt Racer utilizing the standard Interceptor outline, as directed by M-F-650 principles, however with a changed motor.
"We've kept the 648cc limit yet utilized different turning parts including an extraordinary cam created by Hallam Racing. We're additionally creating execution units for the Interceptor and GT 650 street bicycles dependent on utilizing this cam, in Stage One, Stage Two, and Stage Three adaptations."