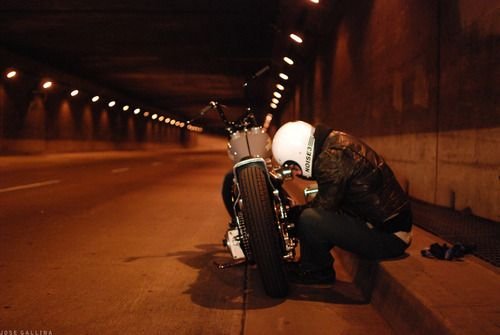 3 quick tips to Help you during a motorcycle breakdown
The greatest advice that can assist you in the event of a motorcycle breakdown is provided in this blog.
If your worst riding nightmare comes true and your motorcycle breaks down in the middle of an unfamiliar road, won't start, and you're all by yourself with no one to turn to for assistance, what will you do? Who will you call? How will you get by? Because, believe me, even the best-maintained motorcycles can break down when you're riding.
In order to better prepare you for roadside problems, Aliwheels decided to share some brief advice with other riders in case their motorcycle breaks down in the middle of nowhere;
Without further ado, let's get to the advice below;
First Tip or Tip No 1: Carry a Small kit for Minor Repairs
Some riders may think this is a little too technical, but rest assured it isn't. Learning is essential in this case. Once you're on the road, it's likely that you'll experience minor malfunctions. Because aid isn't always available, you could have to handle these situations on your own. To handle these situations, we advise you to carry a small repair kit.
A small toolbox, a tire inflate, a charger, a puncture kit, and a jump starter should be included in the bag to make these urgent repairs. Learning basic skills to handle minor repairs can go a long way in managing emergency circumstances on the road.
Although having all these items in one bag may seem excessive, each instrument you have is essential when using all these things.
Let's move on to Tip No 2: Keep Reflector Clothing and Emergency Sign with you
For most individuals, this advice may not matter, but if you find yourself stopped in the middle of the road—especially at night when visibility is poor—it may be crucial.
Unfortunately, most of the highways in our nation lack adequate lighting. Poor illumination is a major contributing factor in an excessively high number of accidents in our nation. If you're stuck on a busy road and need to be seen by oncoming traffic, any kind of low visibility could be fatal.
We urge you to either purchase safety equipment with built-in reflectors or wear separate luminous clothes to keep yourself safe in this situation; it can be a good idea to do both.
Finally
Tip 3: Become a Member of Breakdown services
We encourage you to join a breakdown service, which is currently provided by a number of business. Once you join an assistance service, you will be able to call them for assistance in case of an emergency on the road. They offer vehicle pickup and drop-off, minor repairs, and other life assistance services.
All you need is a phone, and you can call for assistance in the majority of our nation's locations because they provide service in almost all major towns and cities.
The risks that the massive roadway throws at us must be anticipated even though highway riding is an awesome experience.